Settle Bank, Inc. of Korea operates as a electronic financial and payment company. The fintech company provides firm banking, "simplified" cash settlement, electornic settlement, local specilization servicies, school banking servicies and other servicies. Amid the South Korea's IPO market suffering the significant contraction for recent two years as the US-China trade war and Korea-Japan conflicts are deepening, Settlebank was finally listed on KOSDAQ (Korean Securities Dealers Automated Quotations) last July 12th. KOSDAQ is an electornic stock market in S.Korea, just like NASDAQ, focused on small and intermediate business enterprises.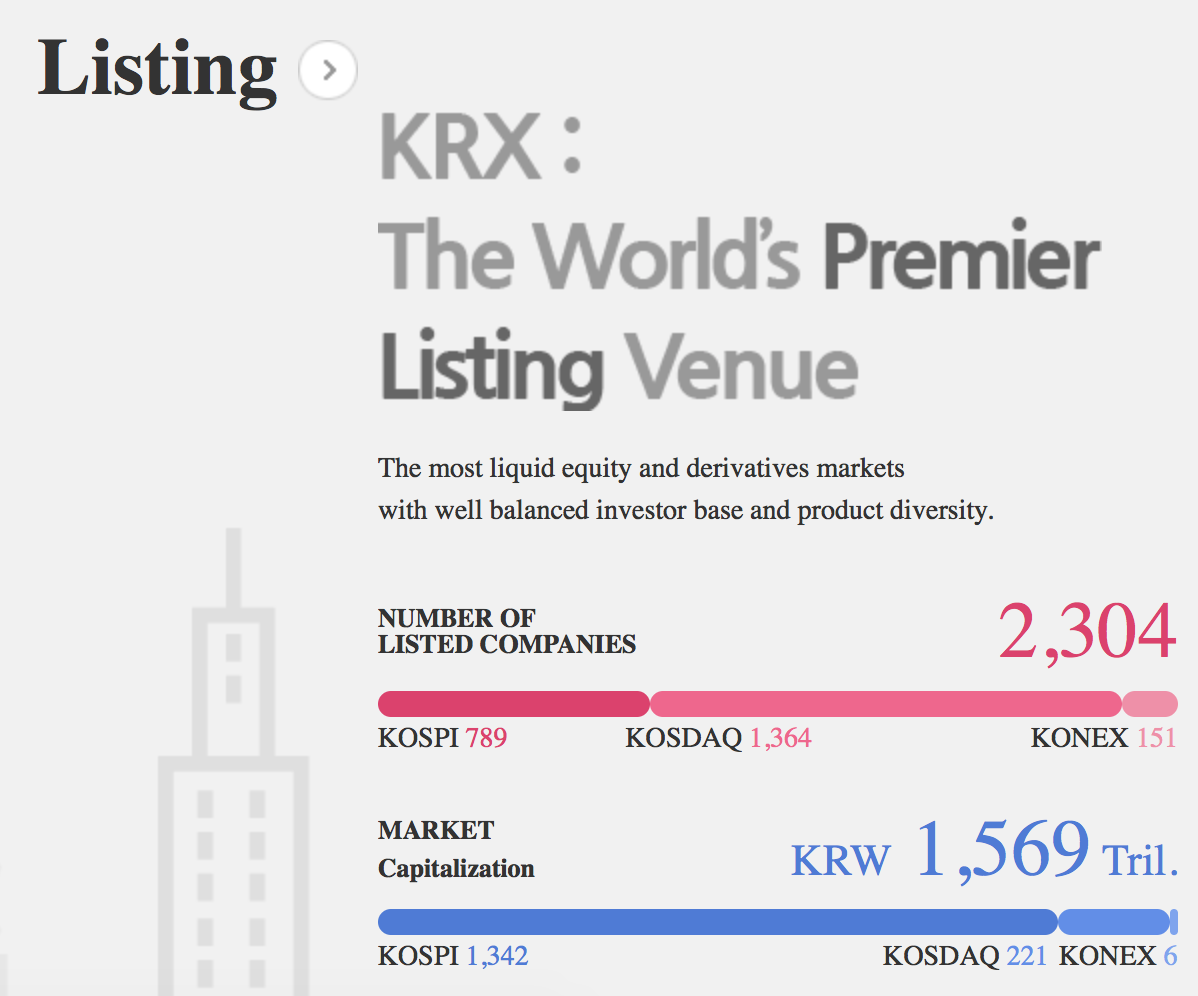 Originally having provided virtual banking account service, the Korea's fin-tech startup has now expanded the business into "simplified" cash payment and transfer service today which already became so famous that it is now regarded as a must thing to have the convenience in the market. Settle Bank started for the first time in Korea the virtual banking account service in 2000 and after opened eBay's simplified cash payment in 2015 following the earlier PG (Payment Gateway) service open in 2010.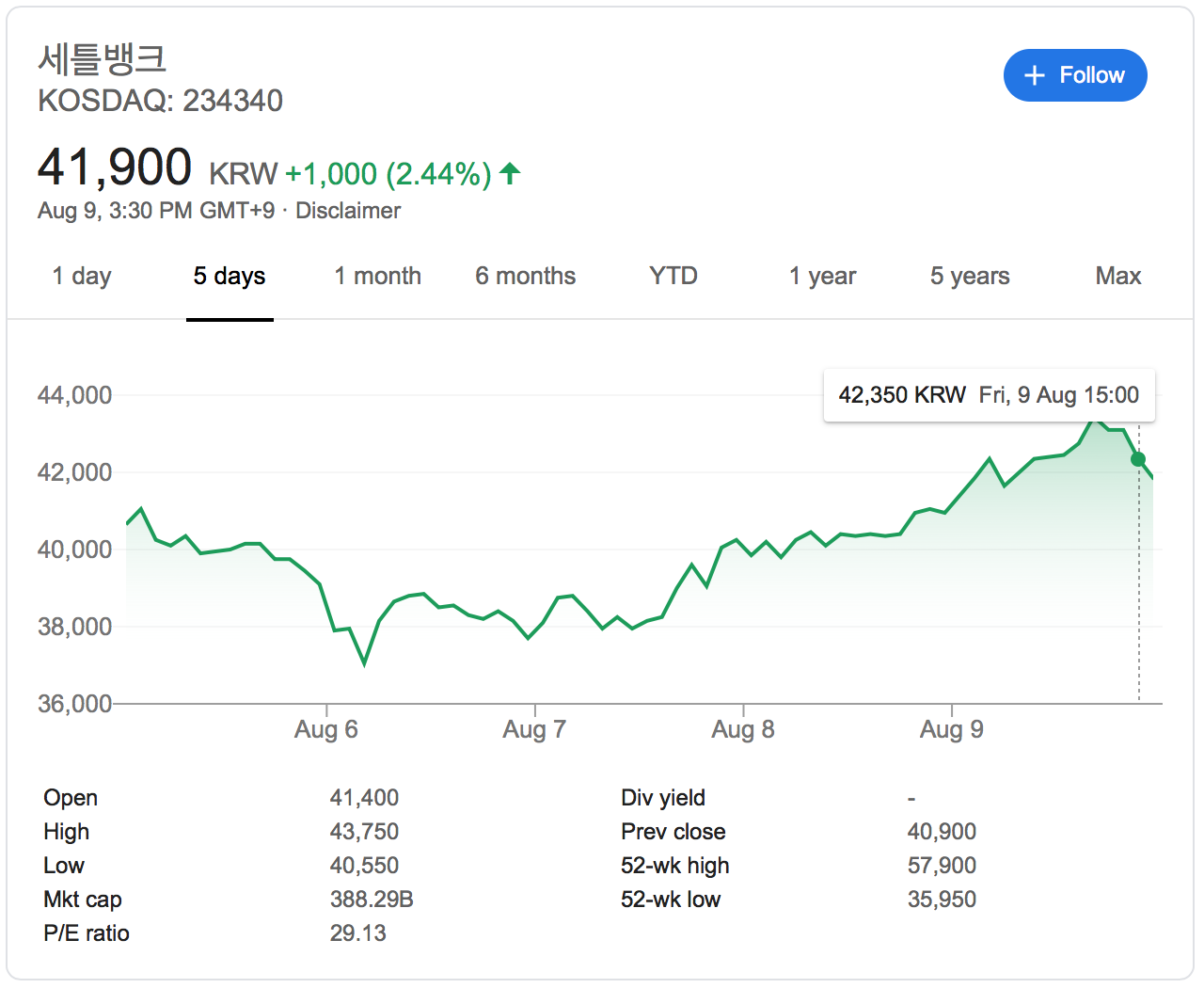 By common definition, Payment Gateway (PG) is a merchant service provided by an e-commerce application service provider that authorizes credit card or direct payments processing for e-businesses, online retailers, etc. It faciliates a payment transaction by the transfer of information between payment portal and the front end processor or bank. Settlebank's key clients are GS Shop, Hyundai Homeshopping and other major homeshopping retailers. In 2016, Settlebank partnered with Kakao, the operator of Korea's dominant mobile messaging app Kakao Talk, for its simplified transfer/payment service for the messaging app platform. The company is now even expanding the business into another concept laungching Zero Pay designed for SME business onwers left in difficult situations having to pay fees to credit card companies. According to the Ministry of SMEs and Startups, the total transaction amount on this Zero Pay was 530 milllion won ($476,000) in last February doubling the figure from the previous month but still a trivial sum compared to credit, debit, and prepaid card transactions over 50 trillion won a month in the market.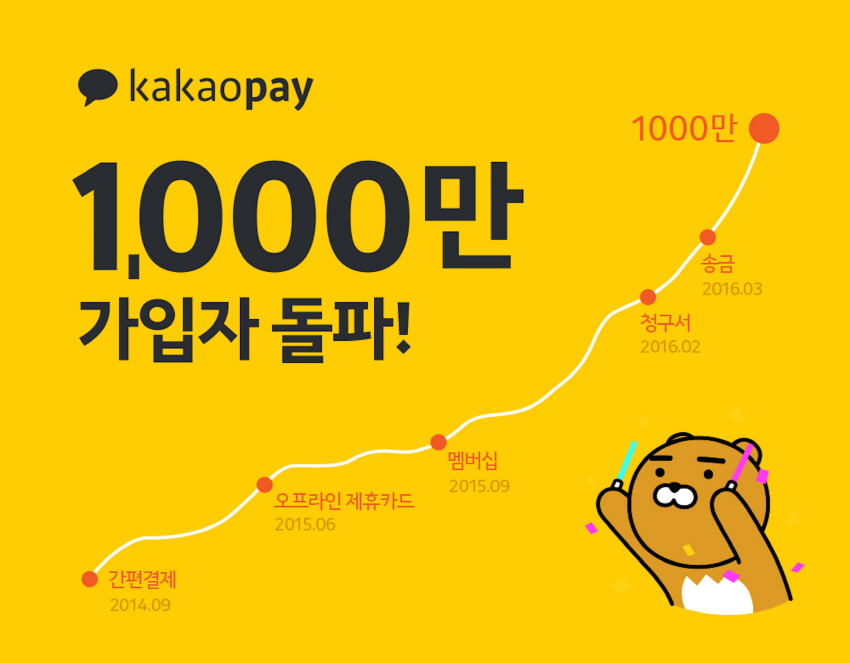 Competitive drives payment service in Korea. According to the Bank of Korea, the total volume of payments faciliated by simplifed mobile pay servicies reached a record 67.2 billion won (approximately 56M USD, increased by 158.4% from 2016). In addition, the proportion of offline payments in the overall simplifed mobile payment realm increased from 46.5% in 2016 to 55.6 percet in 2017, overtaking online payments. With this, Settlebank's presence in the business is expected to reach further with the recent IPO despite of the ongoing politicial tensions arising in the North Asia region. Not to mention that the market potential even hasn't started throughly yet. It will remain to be seen.